For the first time in his career Roger Federer beat French Gille Simon. Simon got Federer twice in 2008, taking down Roger at the Canadian Open and the Masters Cup. This time Roger dotted
the i's and crossed the t's... However the match was tough - five sets with Gille leading after first two...
Since Roger is a defending champion and one of the favorites of this year's Australian Open, I'd like to devote this post to his look.
Create Roger Federer's Australian Open Style
The yellow details on the back are actually not stitched, but bonded.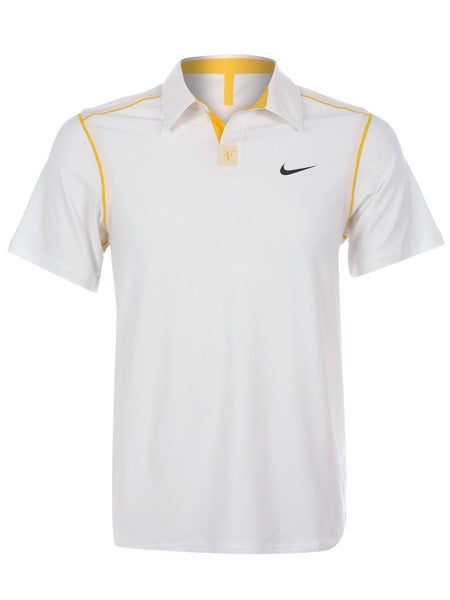 My favorite part is stylish RF logo on the collar
and Yellow Nike Wristbands - $8
Don't forget to add infamous Roger's Wilson BLX Six.One Tour
racket - $135-179 on
Amazon
; $199 on
Tennis Warehouse
,
Midwest Sports
,
Tennis Express
,
Holabird Sports
,
Tennis Set
;
£152.99 on Pro-Direct Tennis, Tennis Nuts; $229
AUD
at Strung Out, The Tennis Shop.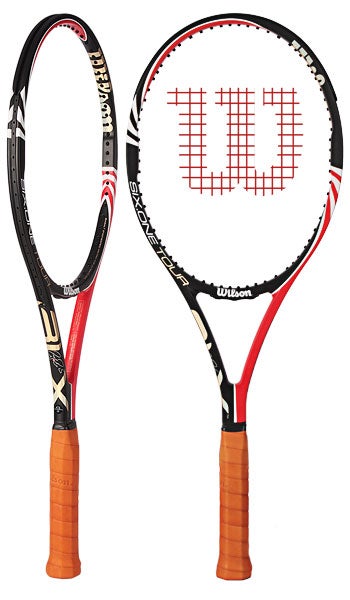 To learn more about the technology Nike used to create the outfit and what a hidden surprise is on Roger's shirt, watch the video.